Global Structured Finance
Assured Guaranty works with banks, issuers, finance companies, asset managers and their advisors to provide cost-effective credit enhancement for structured finance transactions in markets around the world. Our guaranty improves the creditworthiness, marketability and market liquidity of traditional consumer and commercial asset-backed securities and structured municipal financings in both new issue and secondary markets, and enables efficient risk transfer in public or private transactions for financial institutions, including banks, asset managers and insurance companies.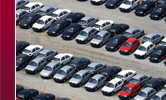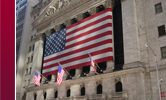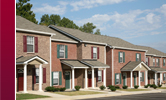 Our experienced staff focuses on understanding the objectives and needs of various types of customers. We have the resources to respond in a timely manner and to negotiate terms that meet the issuers' needs, the demands of the marketplace and our credit requirements.
Underwriting Considerations
At a minimum, transactions must be of investment-grade quality before AGC will guarantee them. In addition, each transaction must be in an approved asset category, be structured with appropriate legal and technical safeguards and fit within our single-risk and aggregate-risk guidelines. We continually assess the impact of the economic environment on potential transaction performance and adjust our criteria accordingly.
**