Financial Institutions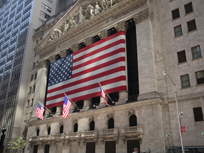 We work with financial institutions, including banks, asset managers and insurance companies to help them manage their asset and liability portfolios efficiently in light of economic variables and regulatory constraints. Use of our guaranty often allows an institution to reclassify assets in order to create new capacity, reduce allocated capital to achieve cost-efficient compliance with internal or regulatory capital requirements, or distribute risk by securitizing assets.
Our long experience in this market allows us to work with a wide range of asset portfolios, including both traditional and recently developed asset types. Examples include:
bank capital relief
multi-seller conduits
new markets tax credits
insurance premium finance
structured settlements
Our underwriters work closely with each institution to understand its unique circumstances and then to tailor a financial guarantee suited to its specific needs.