Secondary Markets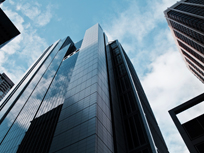 We guarantee qualified asset-backed securities and other structured financings in the secondary market.
Our secondary-market guarantees allow institutional investors and dealers to:
manage portfolio concentration limits
acquire and upgrade investment-grade securities to meet portfolio credit requirements
obtain greater comfort on positions they want to retain
increase net proceeds on blocks of securities they plan to sell
increase trading profits or rates of return.
Some investors choose an in-portfolio guarantee, which is written directly for the benefit of a specific investor and is available for both individual security positions and portfolios of structured obligations.
We can also provide our guarantee and re-CUSIP a security, creating a new, more liquid and marketable security that is transferable to other parties.
Transactions we guarantee in the secondary market meet the same underwriting standards we apply to obligations at origination.
We selectively guarantee obligations previously insured by other guarantors. The underlying transaction must meet Assured Guaranty standards without the existing insurance.