Project Finance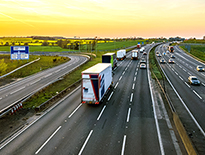 Assured Guaranty credit enhancement can be the critical element in bringing complex project financings to market. Large-scale public infrastructure projects involve numerous "moving parts" - multiple specialized contractors that must work together to finish a project on time, private developers and operators on whose long-term performance and financial stability the project depends, and numerous economic and operating variables that must be understood and quantified. As guarantor, we analyze these elements, negotiate terms and conditions that enable us to insure a transaction, conduct due diligence and monitor performance at every stage of project construction and operation until the financing matures.
Our guaranty simplifies the transaction for investors, making participation possible for those who would otherwise be deterred by the transaction costs of analysis, negotiation, surveillance and, potentially, remediation. For the life of the transaction, we serve as a single point of contact and, should problems arise, can generally identify them early and apply our experience to work constructively with issuers. Our capital is committed, and we have every incentive to help the transaction succeed.
Our Project Finance team has experience in a broad range of project sectors, including
greenfield toll roads
airports and other transportation facilities
stadiums
government facilities
electric generation plants
waste-to-energy facilities
environmental projects
military housing*
Underlying projects must serve essential public purposes. Depending on the transaction, we can participate in a variety of financing structures, including federal lease transactions and public-private partnership (PPP) financings.
Increasing numbers of U.S. issuers are considering the PPP model as an efficient way to develop new infrastructure or monetize existing assets. We know the structure well, having participated extensively in PPP transactions in Europe, where the model is well tested, and in early applications in the United States.
* As of December 31, 2020, our military housing portfolio included 40 exposures totaling $2.5 billion of net par outstanding.
$572,010,000

Pennsylvania Economic Development Financing Authority
Private Activity Bonds

The PennDOT Major Bridges Package One Project
DECEMBER 2022